Adobe released a new feature for Photoshop, so we were eager to try them out on our wedding photographs.  With "Sky Replacement" tool, Adobe's AI automatically recognizes the sky and gives you various options to replace the sky.
To activate this feature, go to Edit > Sky Replacement.  A dialog box will give you various options along with some built-in skies to use right away.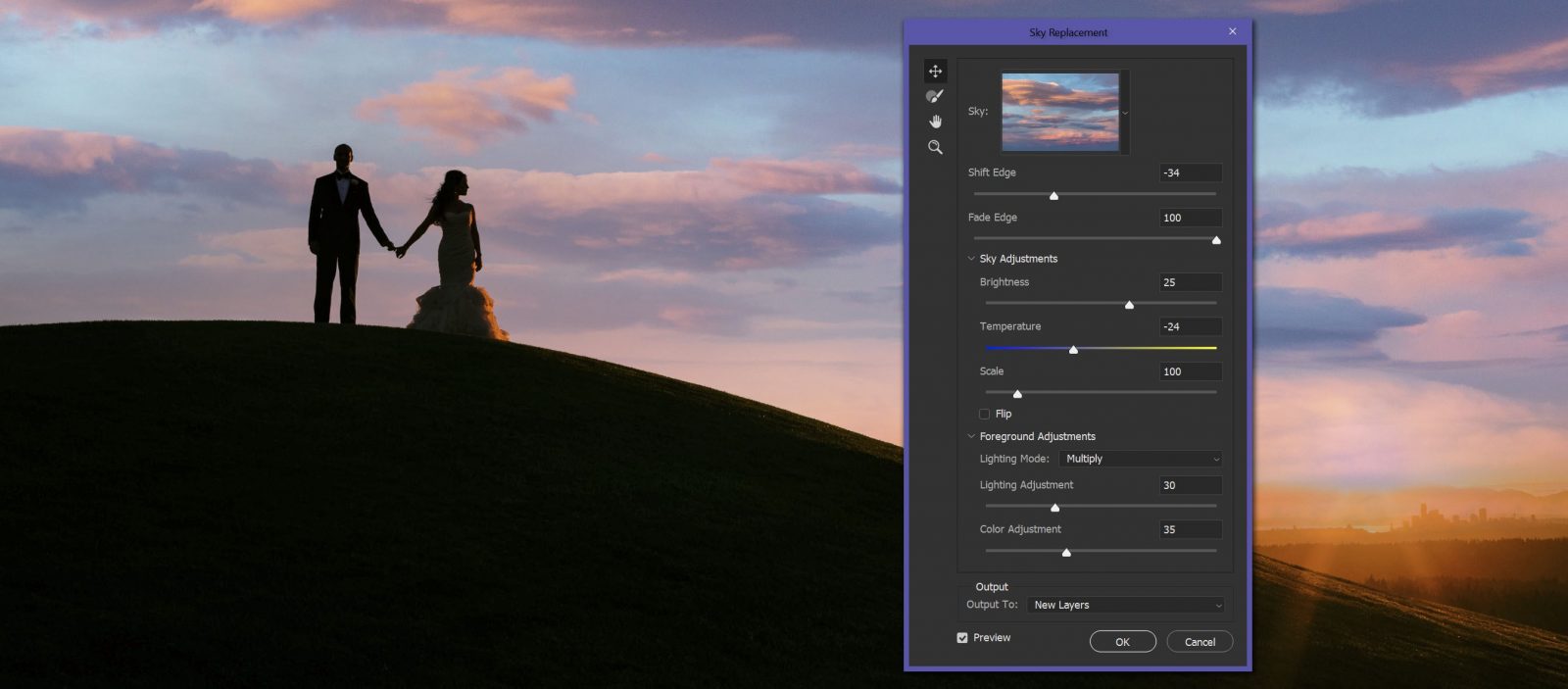 We loaded up some of our images for a test drive using Adobe's pre-loaded stock sky images.  In our testing, a clear contrasty images work flawlessly whereas low-contrast, soft images may end up with questionable results.  Following are some images where it worked out well.
This first image was shot on a rooftop of a hotel in Los Angeles.  The bride and groom are clearly isolated from the sky, so this was an image that worked perfectly.
Always a gorgeous sunsets at Pelican Hill Resort.  Does the more dramatic sky help with this image?  Leave a comment below.
We decided on a very subtle sky effect here.  Easy to do in Photoshop even without the Sky Replacement feature, but it definitely saved a few clicks.
Shot over a gorgeous sunset in Seattle, the original already had a stunning sky that didn't need replacing.  Why not?
Overall, like all of Adobe Photoshop's new features, they're made to make our work easier over thousands of hours that we spend perfecting our craft.  Sky Replacement will be a handy tool that will come useful every once in awhile.
As a wedding photographer, it may be nice to photograph just the sky in order to build it into a client's library of images.  Wedding photos are about what actually happened on that day, so it would be nice to use relevant images as opposed to a generic stock library.