Should you bring your dog to your wedding?  We think yes. They're family. It's always a pleasure photographing our client's dogs at weddings.  If your dog is the type to run all over the place, then consider having a dog sitter at your wedding.  Have the sitter bring your dog out for a few minutes for some cameo photos then taken away for a walk after.  That's what Jamie did on her wedding day.
Below is a funny moment of her boxer marking it's territory and Jamie laughing back at her guests glancing over.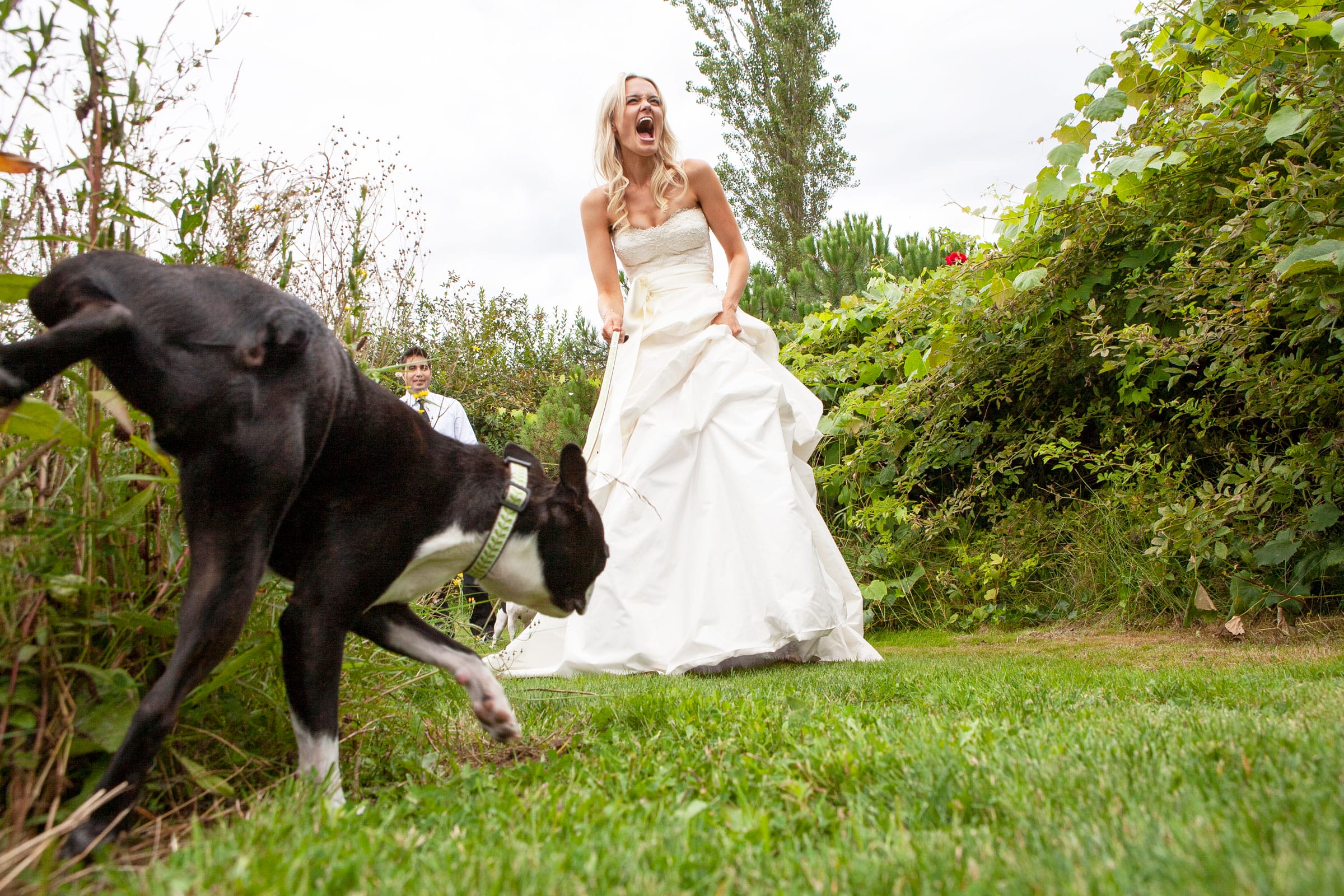 Having grown up with dogs ourselves, we anticipated this moment before it happened.  Below is the image just before he decided to mark the territory. At this point, our camera was immediately put to the ground for the dynamic shot captured above.  Shots were photographed using a wide angle 24mm lens.
Another great family moment.  Look closely at both dogs and you'll find more humor in this image.