We had to share the sweetness that Tanner Tolbert posted on his instagram the other day. These pictures are worth a thousand kisses.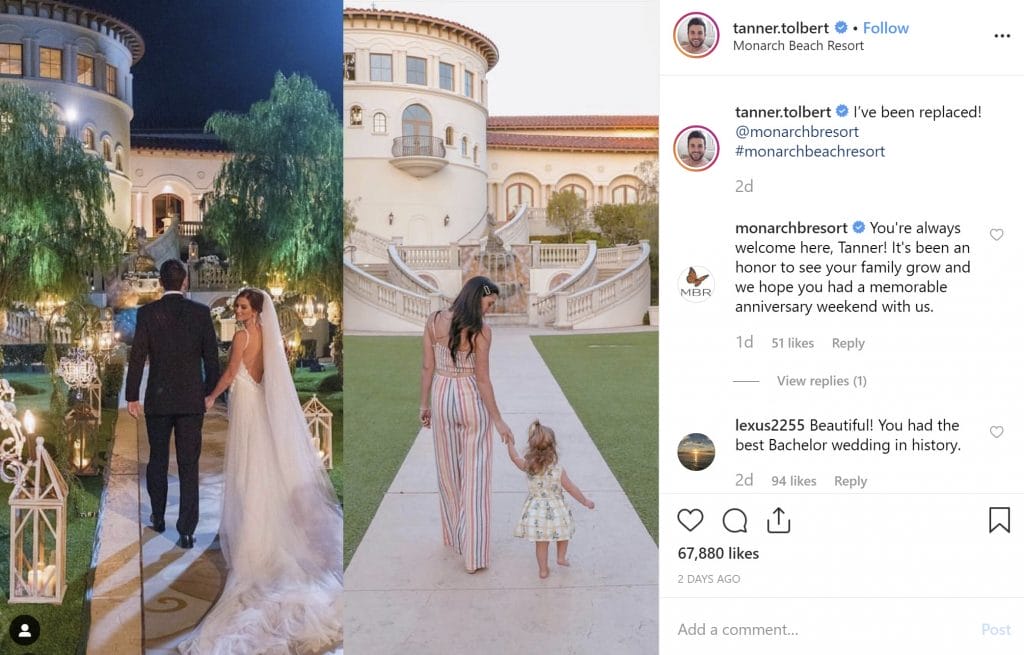 You can view their wedding photos here on our website. Their wedding was held at the stunning Monarch Beach Resort in Dana Point, California.
Wedding was photographed with our crew of seven. Multiple photographers, lighting assistants, and a live photo editor to ensure that People Magazine received publishable images in time. We'll chat about our experience in working with a live television crew in another post.